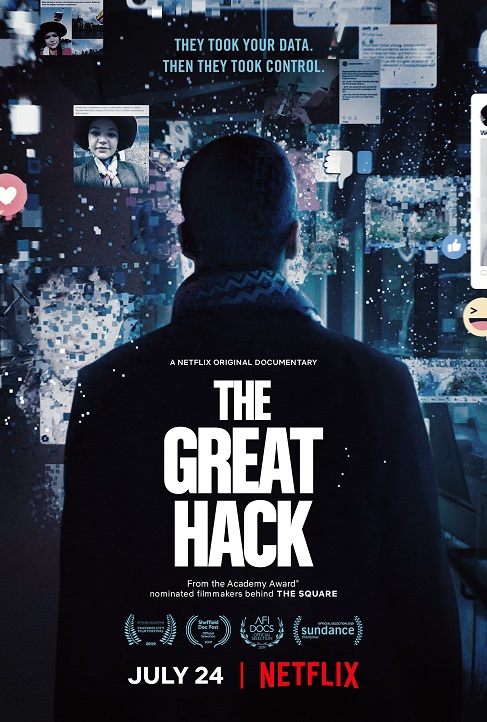 A Panel discussion with Carol Cadwalladr, Paul-Olivier Dehaye, Jessika Aro & Cecilia Álvarez
The panel's topic: "How to rebuild the trust in the era of scandals, data breaches and data misuse."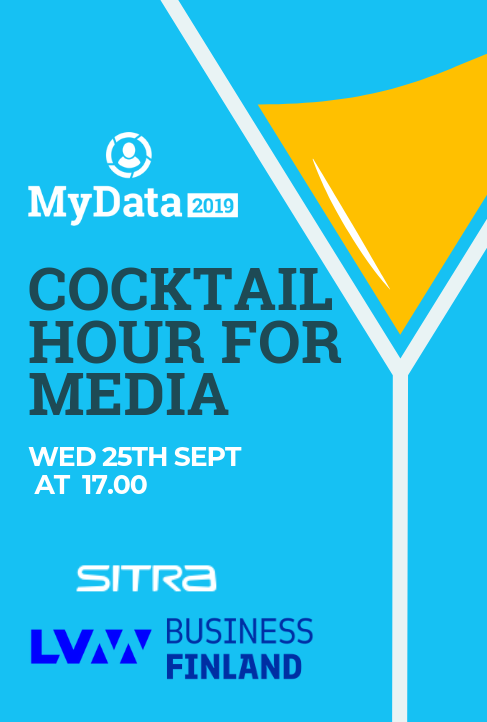 Cocktail -hour for media
Organized in cooperation with Business Finland, Sitra and The Finnish Ministry of Transport & Communications, and The Finnish State Development Company Vake Oy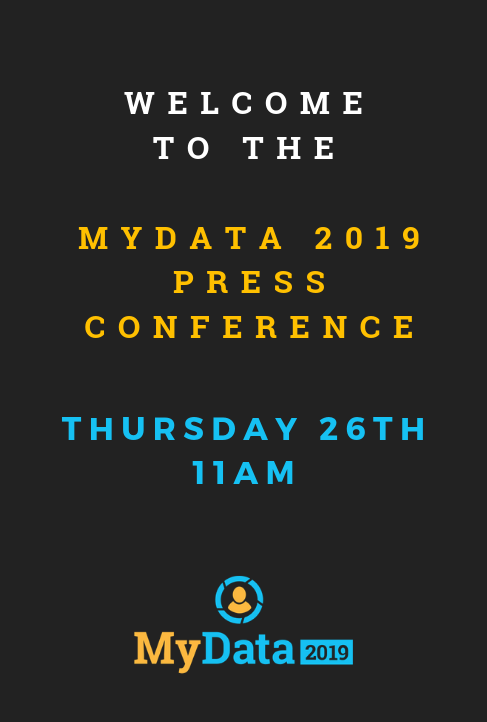 MyData 2019 Press Conference
During the press conference you hear about the most interesting highlights in the programme of MyData 2019.
Participation
Add the conference to your calendar

Programme details
A Panel discussion with Carol Cadwalladr (The Guardian), Paul-Olivier Dehaye (PersonalData.IO, MyData Global), Jessikka Aro (YLE) and Cecilia Álvarez (Facebook)
The panel will happen after a screening of The Great Hack Netflix documentary – a movie about the Cambridge Analytica scandal on Thursday 25th September at 15:50 – 16:30
The panel's topic: "How to rebuild the trust in the era of scandals, data breaches and data misuse."
People attending the panel:
Carole Cadwalladr, Journalist for the Guardian Observer behind the Cambridge Analytica investigation
Cecilia Álvarez is the EMEA Privacy Policy Director at Facebook
Jessikka Aro, is Finnish investigative journalist from the national broadcasting company YLE, she began to investigate pro-Russian Internet trolls, but became a victim of their activities herself. This harassment led to three people being convicted in October 2018.
Paul-Olivier Dahaye, founder of Personaldata.IO focusing on making data protection rights useful, he appears in the Great Hack movie and is also a board member of MyData Global
Cocktail -hour for media organized with Business Finland, Sitra, The Finnish Ministry of Transport & Communications and The Finnish State Development Company Vake Oy
Wednesday 25th Sept, 5 – 6 pm.
MyData 2019 is an official side event of Finland's EU Presidency period, and the concept was included in the new Finnish Government Programme. During the cocktail hour you will see short examples on how Finland is supporting new global data solutions in a sustainable way.
17.00 – 17.10 Beginning cocktails serving 
17.10 – 17.15 Welcome words
– Teemu Ropponen, General Manager of MyData Global
17.15 – 17.25 "Trust-based innovation as a driver for growth in Europe"
– Jaana Sinipuro, Project Director, IHAN Fair Data Economy, Sitra  
17.25 – 17.35 "MyData – from talks to walks"
– Pia Erkinheimo – The Finnish State Development Company Vake Oy
17.35 – 17.45 "Building human-centric, thriving and balanced data economy for Europe"
– Maria Rautavirta, Director of Data Business Unit, Data Department, The Finnish Ministry of Transport & Communications
MyData 2019 Press Conference
During the press conference you will hear interesting highlights from the programme of MyData 2019. Come and ask challenging questions to our acclaimed presenters about the individual's control over personal data, the political commitment to change, or about the technical opportunities.
Presenters at the press conference
Mikko Rusama, Chief Digital Office at the City of Helsinki
Katryna Dow, CEO Meeco
John Havens, Executive Director of The IEEE Global Initiative on Ethics of Autonomous and Intelligent Systems
See who are the most established presenters and a list of all the presenters. If you wish to interview some of the presenters please contact ansku@mydata.org, and we will try to arrange it.