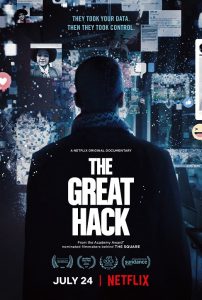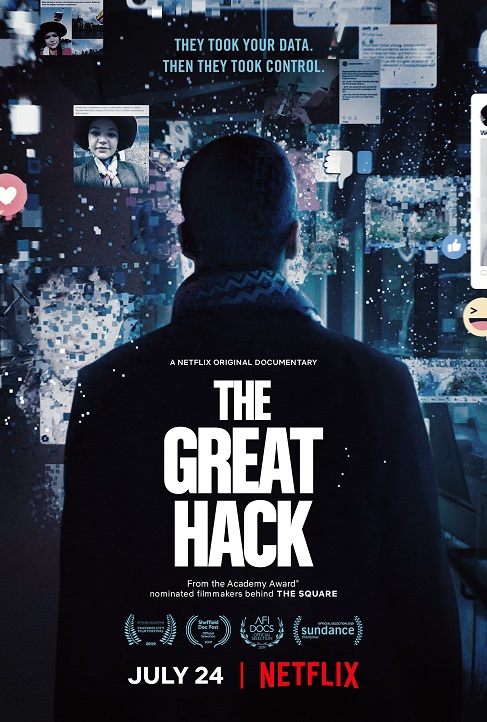 MyData 2019 conference gives you a unique opportunity to watch the Netflix documentary "The Great Hack" and listen to the interesting panel discussion featuring people from the movie.
"The Great Hack" documentary movie was released on July 24th on Netflix. It tells the story of the Cambridge Analytica data misuse scandal through the personal stories of a professor who sued Cambridge Analytica and a former senior Cambridge Analytica employee. Cambridge Analytica used intimate personal Facebook data to micro-target, mass personalize and manipulate swing voters in the US election and in the UK's Brexit vote, 2016 – possibly and probably affecting the outcomes of those elections.
After the screening a panel discussion will be held in the venue with people featured in the movie and a representative of Facebook.
The panel will be live streamed to Twitter at 4.00 pm (CEST+1) -> @mydataorg
The panel's topic: "How to rebuild the trust in the era of scandals, data breaches and data misuse."
People attending the panel:

Carole Cadwalladr,

Journalist for the Guardian Observer behind the Cambridge Analytica investigation

Jessikka Aro

, is Finnish investigative journalist from the national broadcasting company YLE

Paul-Olivier Dahaye, founder of Personaldata.IO focusing on making data protection rights useful, he appears in the Great Hack movie and is also a board member of MyData Global
Moderator: Teemu Ropponen (MyData Global)
This session you don't want to miss!
Address: Kino-13, Kanavakatu 12, 00160 Helsinki
The movie theatre is located just across the street from the MyData 2019 conference venue.
Presenters and host: