We are super happy you're interested in the MyData 2019!
Below you will find all our press releases and the media accreditation form.
Check here the special programme for media representatives.
In questions regarding media, please contact ansku@mydata.org. 
We are glad to get interview requests – don't hesitate to contact!
PRESS RELEASES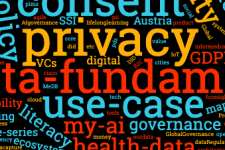 Press release: Finland leads Europe towards a fair data economy
11th June 2019 Finland leads Europe towards a fair data economy – personal data innovations showcased in Helsinki, Finland in…
Get your Press ticket here
We handle accreditations case by case. You will receive an confirmation email for the free pass to the conference. If you have questions, please contact ansku@mydata.org