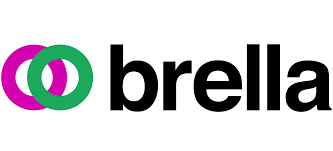 MATCHMAKING WITH BRELLA APP
MyData 2019 is all about meeting people, making connections that matter for business and professional development!
With the help of Brella matchmaking tool you can find the people who you want to meet and schedule the 1-2-1 meetings instantly.
MyData offers you meeting tables in the Networking Area – MyData Lounge, which is located at the end of the main hall, after the Partner Exhibition Area.
Your next steps to great networking:
Join Brella from your desktop or download the Brella App from App Store & Google Play. – check your email from MyData for the joint code
Start by signing in and completing your Brella profile and personal intro.
Choose from interest categories what you are seeking for and offering in this event. Through your selections Brella will help you network with other event attendees and create valuable connections.
Suggest meetings. You can also accept, reschedule or cancel the received meeting requests.
There will be a dedicated networking area (MyData Lounge) at the conference, Brella will tell you which table is prepared for your meeting!
It's so easy!
In case something is not right, please contact support@brella.io for assistance.
MEETING ROOMS
For bigger and longer meetings, book one of the branded by partners meeting rooms.
Book it by putting your reservation in the table.

Feel free to book the room, taking the following into account:
Respect the others.
The priority goes to partners.
Don't book the room for more than 1 hour.
Cancel your reservation if you decide not to have the meeting.