The open call for proposals closed on 31 March and, after a landslide of excellent proposals, the review process concluded at the end of April with the acceptance of 110 separate proposals to be included in the programme for MyData 2019.
Out of these proposals, distinct themes began to emerge during the review process, which have now been published as the topic tracks at the conference. See the list of all the topic tracks here.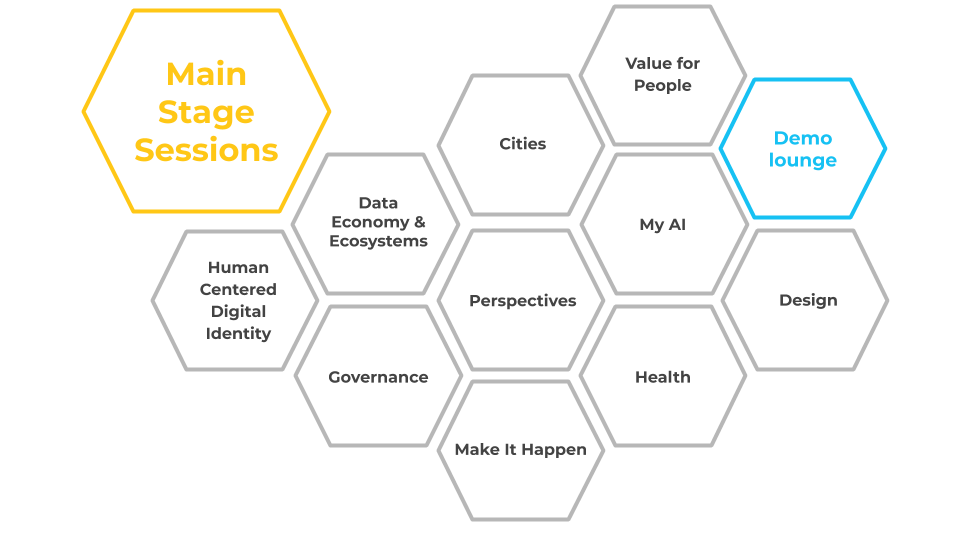 In the review process, four conference priorities were emphasised. These were set also as criteria for reviewing, as we aim to bring forward content that's high quality, solution-oriented and action-inspiring, engaging, and diverse in terms of perspective, topic, presenters, and format. And today we can already say it will be!
The perspectives
In broad terms, the personal data space can be viewed from four different perspectives: business, legal, tech, and society. Early on in the development of the MyData 2019 programme, it was decided that we want to consciously break down barriers between silos and we don't want to cluster all proposals that view the issues from a business perspective, say, into their own sessions while other sessions would tackle issues from the other perspectives.
We want to encourage diversity of thought and solutions by helping expose our attendees to perspectives that they might not encounter in their professional lives otherwise. This is why all sessions at the conference include a mix of all business, legal, tech, and society perspectives.
Read more about the programme for the conference and about the different topic tracks here. The full session listing and descriptions will be published on 10 June.
In the meantime, make sure to book your ticket to the conference and join the fun over in our Slack!